My CRM doesn't allow attachments.  Is there a way I can get a link to the case instead of the actual case?  I'm using BPP Online.
This question encouraged the development of the Get a Link feature.
Where it is.
On BestPlanPro Online, this feature can be found under Data > Get a Link the keyboard shortcut Ctrl + L works as well (depending on your browser).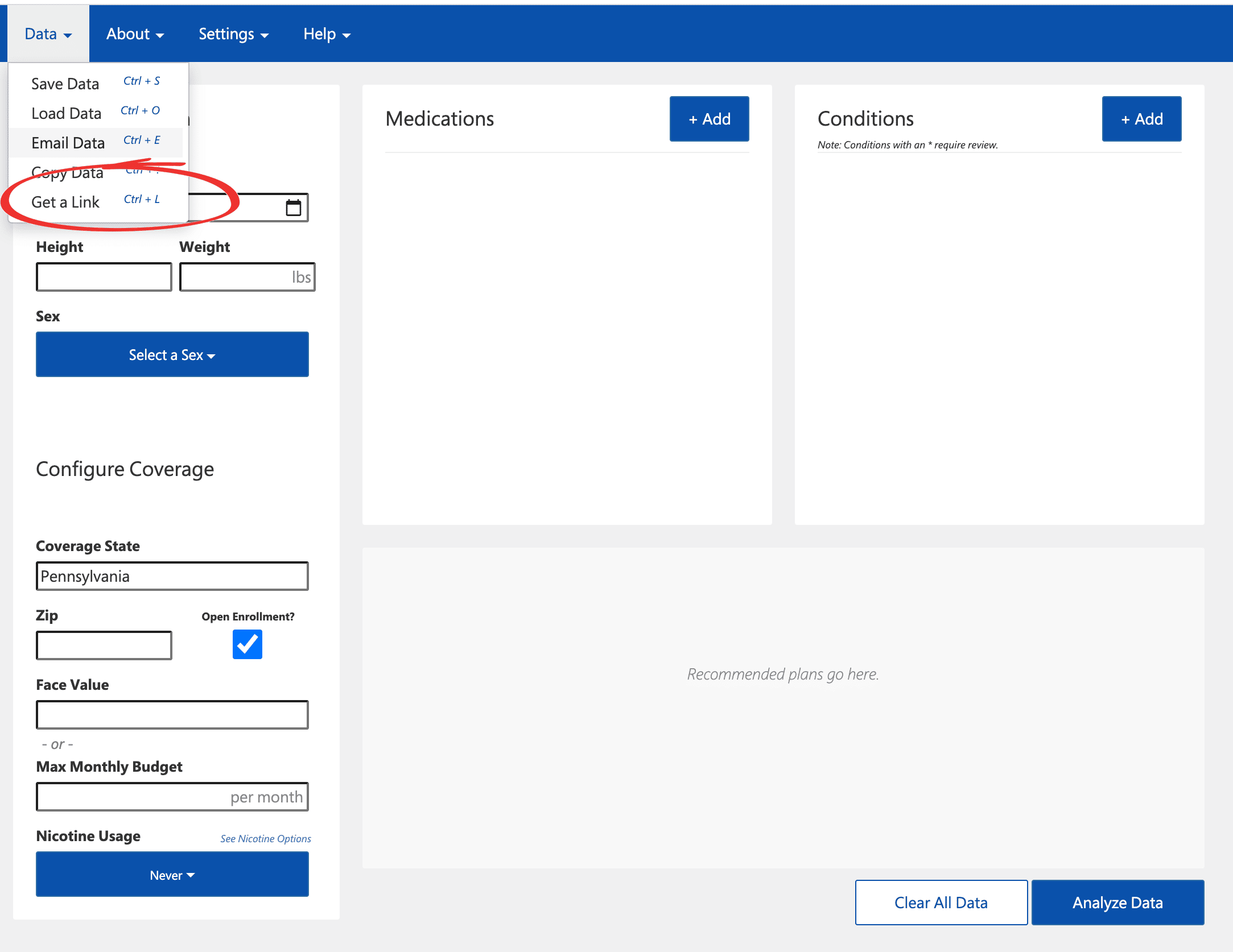 (This feature doesn't exist on Best Plan Pro Windows Edition.)
What you get.
You'll see this window (click on Get a Case Link):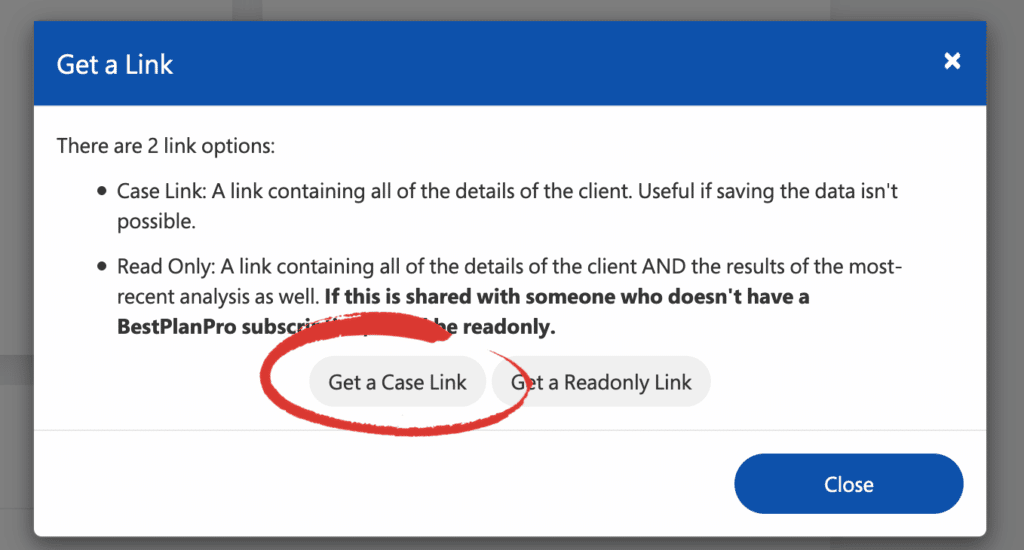 Then you'll see this message:

After you click OK, then you'll have a link copied to your clipboard.  You'll be able to paste that link where you'd like. You'll have a link like this copied to your clipboard: case.bestplanpro.com/V11VcqIc3S9
Be aware: if you modify the case, it will not update the link.  You'll need to generate a new link.
Video Demo
Please note, this video demo was produced before the readonly feature was created so it doesn't have the link type selection screen.