100% Free Quoter!
We just released a 100% free quoter!  If you just need quotes, it's the perfect solution for you.
Need Final Expense Quoting Software?
Best Plan Pro is an all-in-one software that contains everything you need to know about your carriers and helps you sell the right product.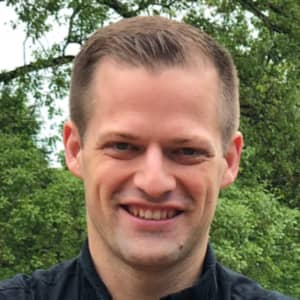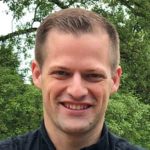 "Best Plan Pro is simply the best underwriting software available to independent agents. No matter how complex the underwriting case is, Best Plan Pro can tell you with almost perfect accuracy what carrier will accept your client as well as the rating class, just in a few clicks. I highly recommend the product for agents needing additional help underwriting their final expense prospects."
David Duford, DavidDuford.com
"I've grateful Ric and his team have finally created a software program that helps with FE underwriting. It saves me at least 30 minutes per case and allows me to be a better insurance adviser to my clients."
Joe T, Florida
"Best Plan Pro has been a game changer for me and my team. Being able to have a system in place that gives us a quick and consistent answers is amazing. Its increasing our persistency and making the team place business quicker and help more clients. Big win all around recommend this to every agent that onboard with me."
Nate D, Nebraska
"I'm using it right now.  It's so great !   Yesterday I spent hours comparing plans and trying to find best deal for a guy with different meds.  It took half the day.   Now I just entered the info and it took 5 min.   Ok this is a game changer !!"
Monica G, Texas
"I actually use this software to train my agents before they go into the field. Its a GREAT training tool to know the different niches of the carriers and know where to place the client"
Bob G, Ohio
"This software is necessary in my opinion. When a client hands you a printed list of medications you need to check carriers for after you already checked medical conditions, the time saved is money! Time is money in this business. They aren't getting nervous about being accepted for coverage and we aren't becoming frustrated. Thank you, Best Plan Pro for taking the guesswork out of my job!"
Neesi L., Pennsylvania
"This is going to change the industry and how agents do business! I highly recommend!"
Adam R, North Carolina
"POLICY APPROVED AND ISSUED!!
Thank you BEST PLAN PRO,
I would of never used Mutual of Omaha before for the combination of Rx's and ailments this client had.
I wrote contract late Friday afternoon.
Now that's impressive. Thanks again Ric and your brainchild."
Pete G, North Carolina
"I love this program.  It has proven itself to be ahead of the curve for even the seasoned FE agents.  I hope that it continues to exist!!!"
Tyler P, North Carolina
Love this program. It has made a huge difference in my business.
Dean B., California
"[Best Plan Pro] is phenomenal and can't be in the business without it."
Karen R, Florida
"To say that I LOVE Best Plan Pro is an understatement. As a new agent, I especially don't know what I'd do without it!"
Clare L, North Carolina
"I used Best Plan Pro in the field and it worked like magic. I got a deal I normally would have gotten because I was 100% sure some medications would knock out my customer.  Best Plan Pro said good to go and it was right.  Wow.  Thank you."
Robert R, California
"Saves me a ton of time underwriting. I'm doing telesales so it only takes a couple minutes to load their info in and get a result in even the most complex individual. You don't have a long awkward silence while they are waiting for you to finish."
Michael C, Iowa
"I've never thanked someone for starting a business. But, as they say, there's always a first. So thanks. I'm a newly licensed agent specializing in final expense. I'm very confident in my sales ability, but I have little confidence in my ability to quickly sift through all the possibilities. In addition, I was afraid that i would select the wrong solutions. So this has provided me with a great deal of confidence and I will treat my clients correctly."
Harris M, Connecticut
"This is the most wonderful tool!  My time in the home has been cut in half with Best Plan Pro, and gives me credibility with my clients."
Renee S, Ohio
"Most apps I had over a 90%+ placement ratio. Before [Best Plan Pro] I was at 70%"
Michael C, California
In early release days, we had an agency of 50-100 or so agents use Best Plan Pro and track their results.  They found a 15-20% increase in placement across the board.  Other agencies have reported a 25% decrease in guaranteed business.  Individual agents have reached out as well saying how they have increased their placement by 15-20% as well.
A customer told us this is how she told her team about it:

An agent might be able to underwrite as well as Best Plan Pro or as fast as Best Plan Pro.  But not both.
Track your numbers for that first month of BPP usage and if you don't see an increase in placement or return on investment, cancel your subscription and request a refund enacting our 30-day money back guarantee.  In addition to that guarantee, you also get a 7-day free trial.  BPP pays for itself for the year in about 1 written policy.
We hope you find Best Plan Pro to be a compelling resource that creates an extra level of consistency in your business.
Zachary Bornheimer
CEO of Software Automation Holdings
Lead developer of BestPlanPro